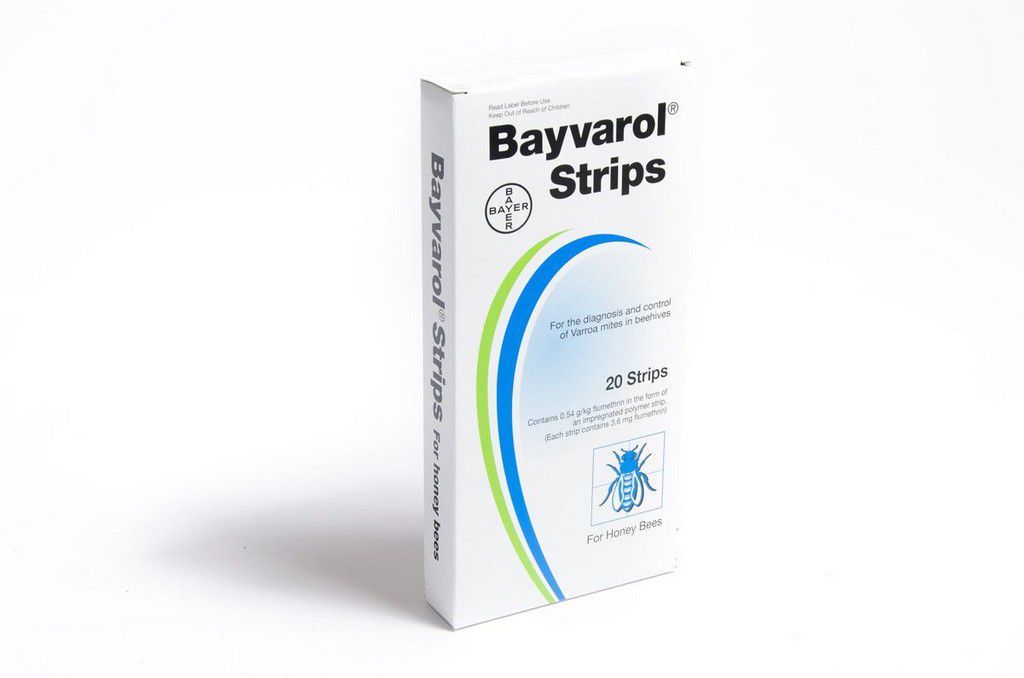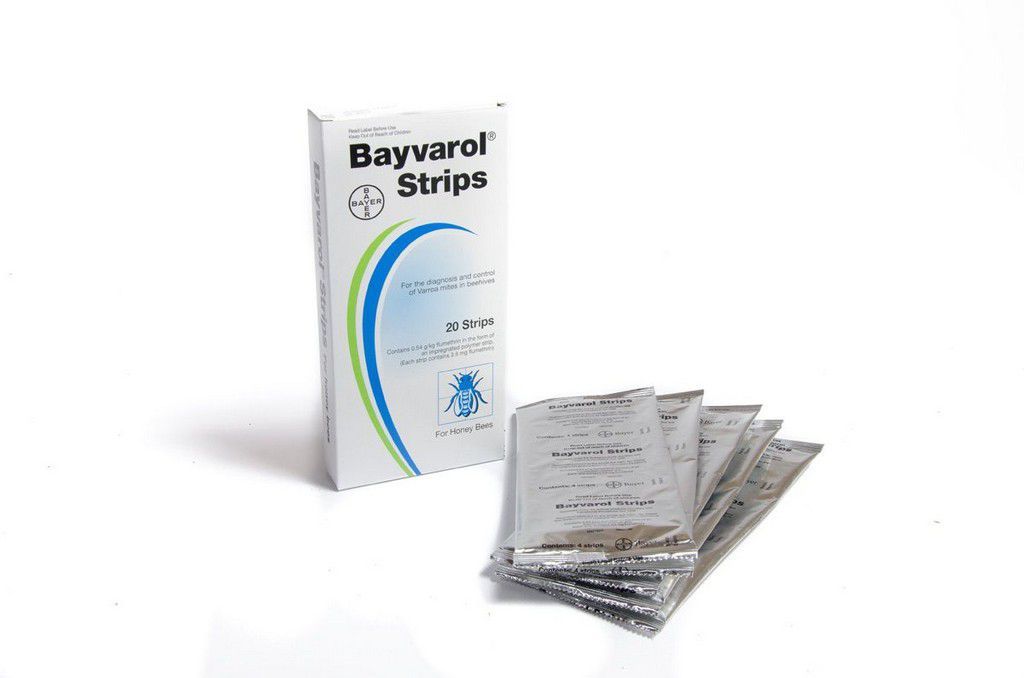 BAYVAROL STRIPS - PKT 20
SKU / BAYPKT
• Highly effective with up to 99% efficacy in Varroa Treament
• Easy to use rigid strips that don't curl
• Very safe to use
• Twice the contact area (4 strips/brood chamber)
• Kind to beeswax, propolis & comb honey
• Very gentle on queen bees & nucs
• Can be used during the honey flow if required (as an emergency only) but honey comb cannot be sold
• 5 year expiry date from manufacture date
20 strips per packets (containing 4 strips per sealed foil)
Scroll down for more information
---
Description
• Highly effective with up to 99% efficacy in Varroa Treament
• Easy to use rigid strips that don't curl
• Very safe to use
• Twice the contact area (4 strips/brood chamber)
• Kind to beeswax, propolis & comb honey
• Very gentle on queen bees & nucs
• Can be used during the honey flow if required (as an emergency only) but honey comb cannot be sold
• 5 year expiry date from manufacture date

Packaging:
20 strips per packets (containing 4 strips per sealed foil).

How to use:
Just bend back the two tabs and hook the strips over the top edge of the wooden frame. A single treatment of the bee colonies is sufficient. Strips should not be re-used.
Due to the specially designed tabs, the strips are suspended in such a way that the bees can easily crawl on both sides. Bayvarol Strips are suspended into the spaces between the combs in the central brood rearing area (i.e. not in the honey supers). Normally developed colonies receive four strips per brood chamber.

Useful Information:
Bayvarol Strips are generally used in Summer, immediately after the honey season. At that time the mite population has not yet reached critical proportions and the bee colony hasn't yet suffered any obvious damage. Ideally the strips should not be used during peak honey flow periods. However, Bayvarol can be used at any time of the year for diagnosis or in severe infestations where there is a threat to the survival of the colony.
If emergency treatment for an infestation is necessary while honey supers are present, comb honey should not be sold.
The specific mite activity on Bayvarol Strips ensures that the honey bees are reliably cleared of Varroa infection with an extremely low close: One strip contains only 3.6mg active substance.

Safety Data Sheet