Keeping ahead with the latest innovations
Shop by categories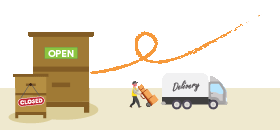 We're still open for business
Our showrooms are open under Level 2 restrictions. Online orders, deliveries and collections from Auckland and Christchurch are also available.
Discover
Christchurch open for collections & deliveries
From Monday 4 May our Christchurch branch will be open for collection and delivery of phone, email or online orders. Please remember we have moved to 2/1 Edmonton Road, Hornby South!
Discover
Ecrotek is the leading provider of beekeeping supplies throughout New Zealand.
Discover the buzz of the season
Explore
Keeping ahead

with what's happening
Ecrotek Keeping Ahead
Ecrotek Ltd was formed in April 2015 as a merger between Ecroyd Beekeeping Supplies and Beetek, the two leading suppliers in the New Zealand Beekeeping industry.
Learn more about us